TECHNOLOGY THAT ADAPTS TO YOUR NEEDS...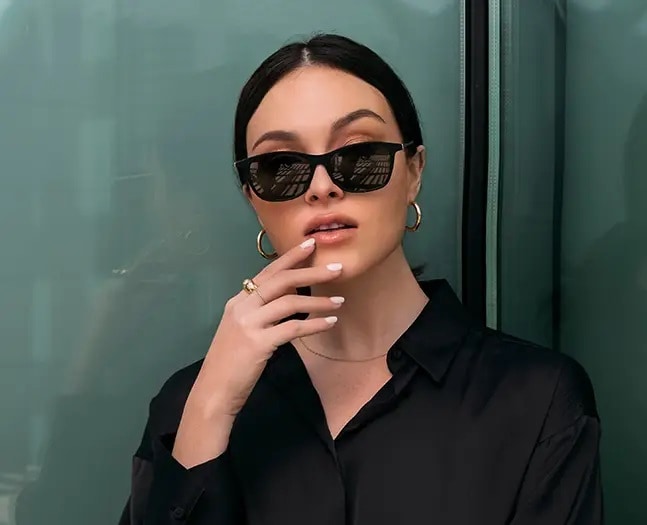 How thin are the sunglasses?
Very thin. Let's put it this way: Once they're safely tucked away in their felt-lined protective Connect Case, ensuring the polarized lenses (which afford you 100% UV protection with up to 16% total light transmission) stay flawless, the whole thing is 6mm thin and weighs just under 18 grams, which is about the same as a compact disc (remember those?!?).
Why does the anti-reflective coating make things look so much clearer?
All of our sun lenses have an anti-reflective coating on the back, which minimizes back reflections when looking through the lenses. This provides clearer, better vision.