TECHNOLOGY THAT ADAPTS TO YOUR NEEDS...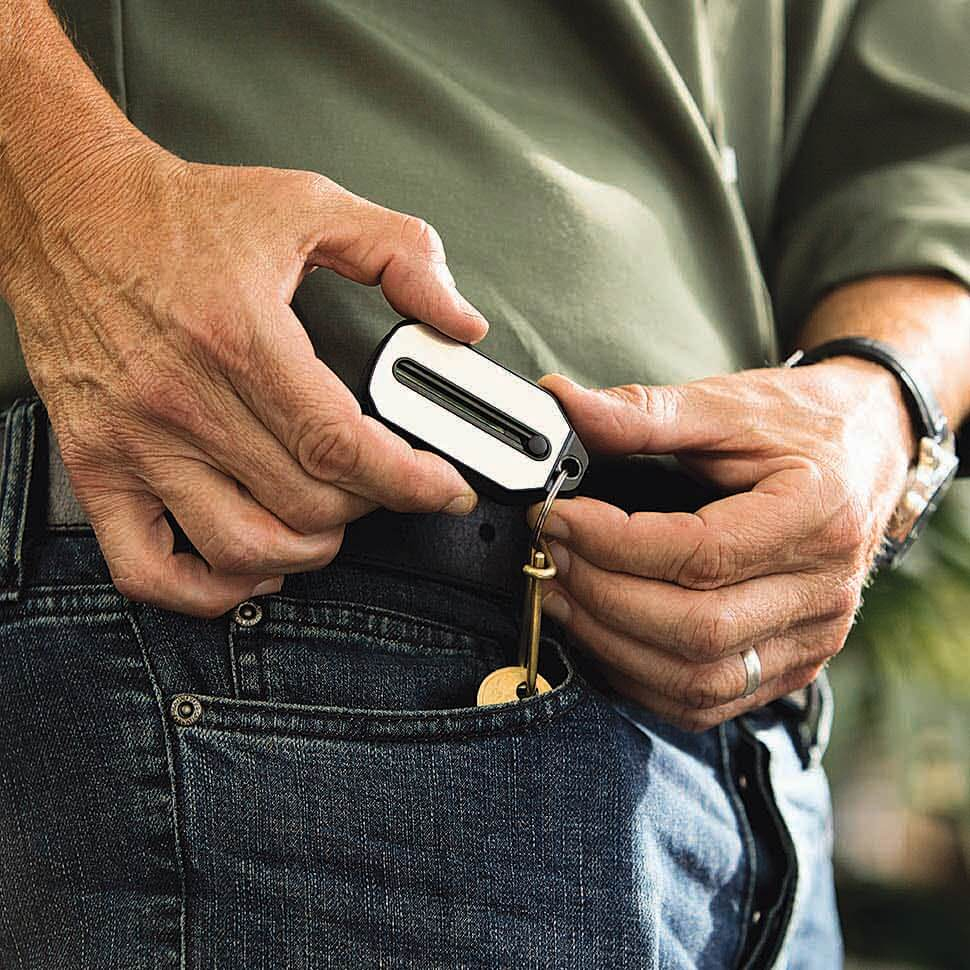 ThinOptics Readers and Keychain Case
Most people carry their keys everywhere, so why not attach our ultra-thin readers for an Always With You solution? The thin, lightweight and portable readers elegantly fit into the keychain case, adding a portable and convenient way of carrying readers. The keychain comes in two different premium finishes, black and silver brushed metal.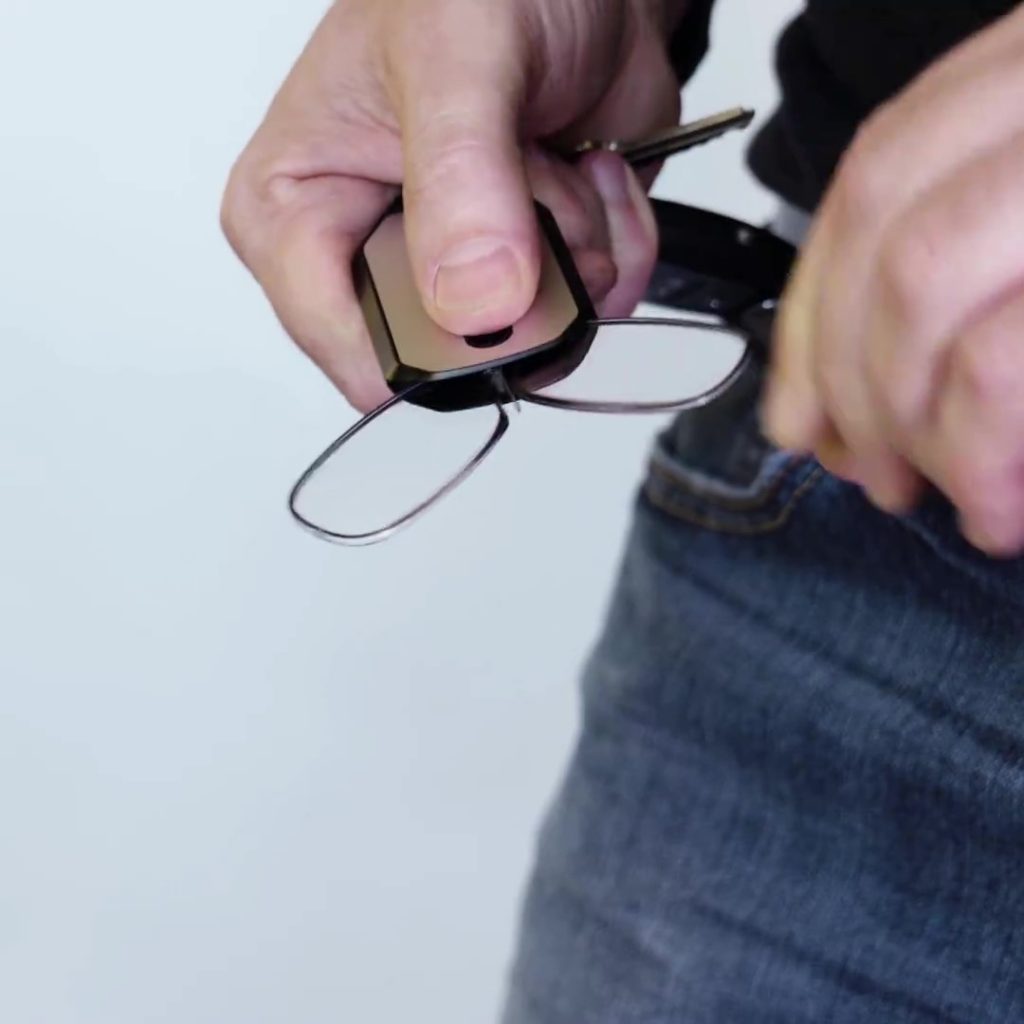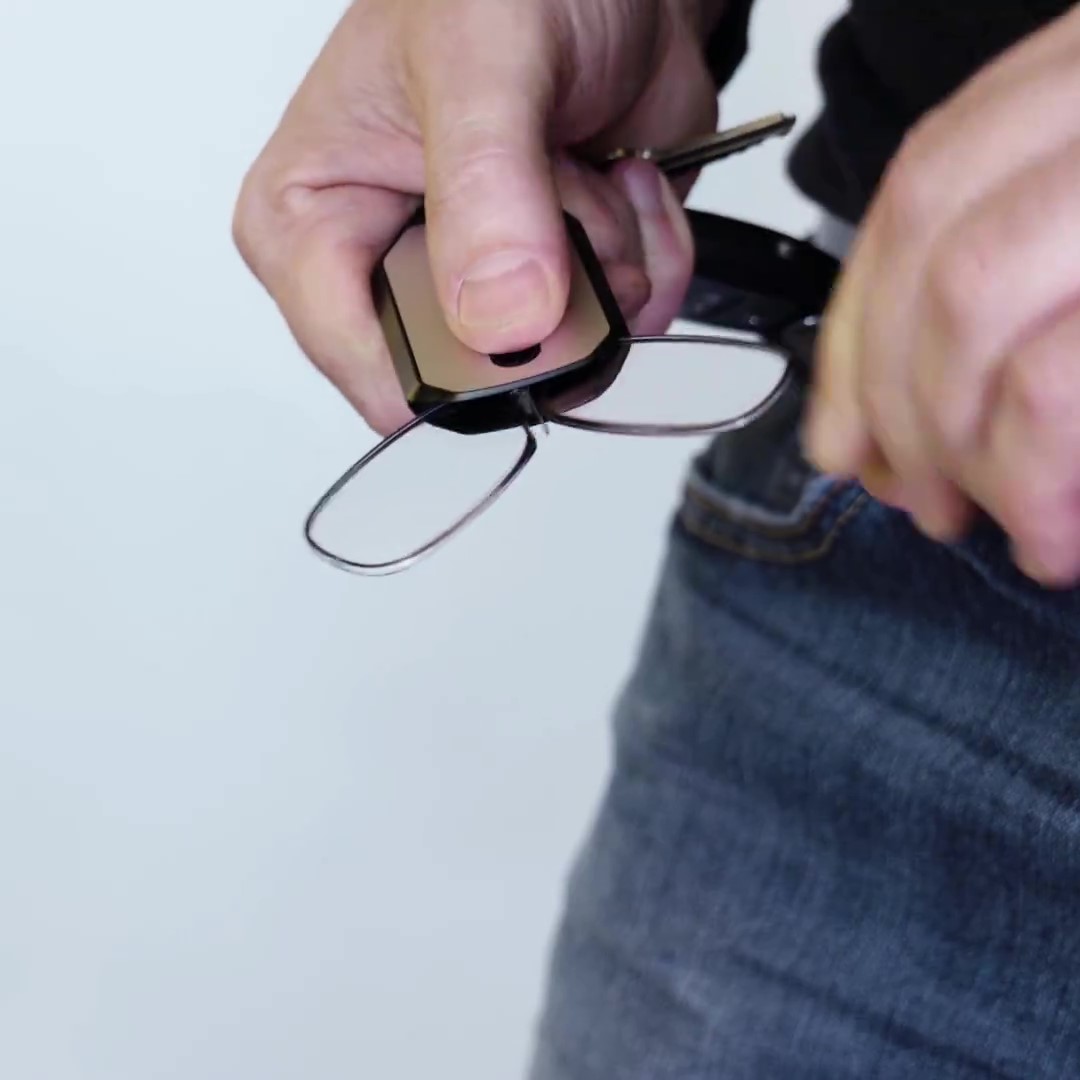 Noses come in all shapes and sizes, but ThinOptics readers have been designed to fit the vast majority. They can be positioned higher up or down the nose for a comfortable fit. We've tested hundreds of combinations of nose pad angles and widths over two years to arrive at the optimal design. On most noses, ThinOptics can be worn high up in front of the eyes, or low down so you can peer over it when not reading. Most people can find a location that is secure and comfortable.